Most black women have good complexion, best shapes, but overall my experiences have been disasters, with some pretty ones to…..too narcissistic n condescension…Sorry but there's very lil good to say about black women….!! I love how I do not have to explain the explanation to black women, they just understand what is going on.
Humans are obsessed with flesh (seeing/showing) especially in this day and age of free flowing info. I believe the Black woman to be the greatest creation ever made and that's in the nude or fully clothed.
Many of them think that's all we like. I went on a date with a nerdy black woman in college that dressed classy and spoke with respect when I approached. And when we finally went out on the first date she came with booty shorts and a top above her stomach. She thought that was what I would like. I was turned off.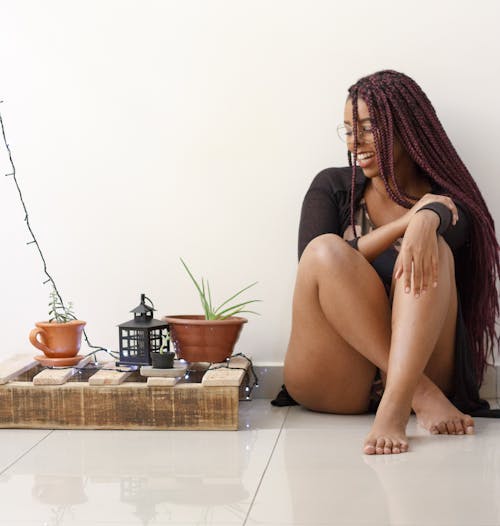 It looks good at home or if your single trying catch a fish. I don't want a woman bring in my proximity that "type" of attention. Its obvious the less you wear the more men look. Its repealing of what we should be working up to see personally but we get it publicly and so does everyone else. Why do individuals want to share there intimate side with everyone ? I don't understand. I'm trying word my thoughts right but its hard to explain in short.

I love me some black women too. Nude or clothed. Which is why i also notice these type of mindsets always provide women nude or in bra and panties as an image for the caption "black women are beautiful" well duh but why is it commonly subjected to bra and panties. Do they not look beautifully clothed casually or professionally. Its obvious a woman look good in less clothes or nude.. we men. Whats not obvious is why when those like-minded individuals caption such a phrase the image is commonly portrayed by black women in bra panties or less.

I'm not even thinking in the focal aspect of degrading. She look hella sexy too me. I'm just trying find a balance understand as to why such an image is the go to for saying black women are beautiful. Its like a person saying black men are successful but only show drug dealers and never business owners or corporate jobs etc. What is the true implication from such a presentation?  Something is offset.